The Wood Hut
Handcrafted Wooden Rings



Wooden Rings New for November 2012
We are delighted to add to new products to our range of handcrafted wooden rings and hand crafted wooden ring boxes.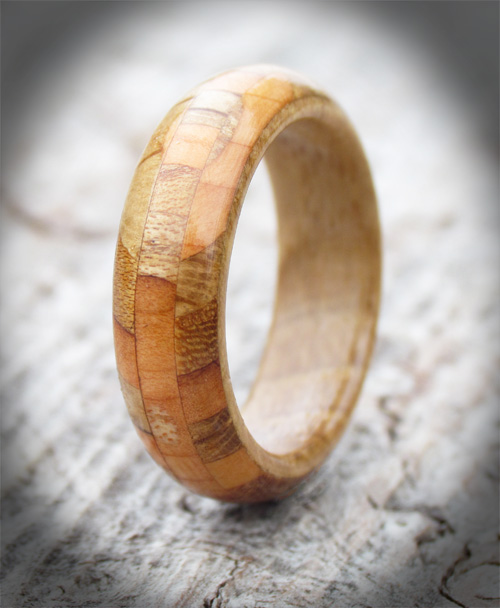 We have taken one of our most popular wooden rings made entirely from British woods and improved the strength and durability by adding an internal Oak liner.
The effect of the montage of woods is truly stunning and with no two rings being exactly the same the knowledge of having a unique, British grown piece of wooden jewellery is something to cherish in these days of mass produced imported goods.
Made from Yew, Oak, Elm and Cherry they are a perfect choice for the eco conscious or those looking to have a green wedding, as all the woods included in this stunning ring come from local windfalls. I harvested the wood a number of years ago and have carefully dried and seasoned the wood in preparation for its use as wooden rings.
We have also added a new Scottish Oak wooden ring box which will accompany any of our handcrafted wood rings and with the possibility of adding an inscription to the box, this will add the finishing touch to your special occasion and make the perfect wooden gift.