The Wood Hut
Handcrafted Wooden Rings



News for May 2013
Introducing our new Silver Birch wooden ring - handcrafted from eco-responsibly sourced Scottish Silver Birch.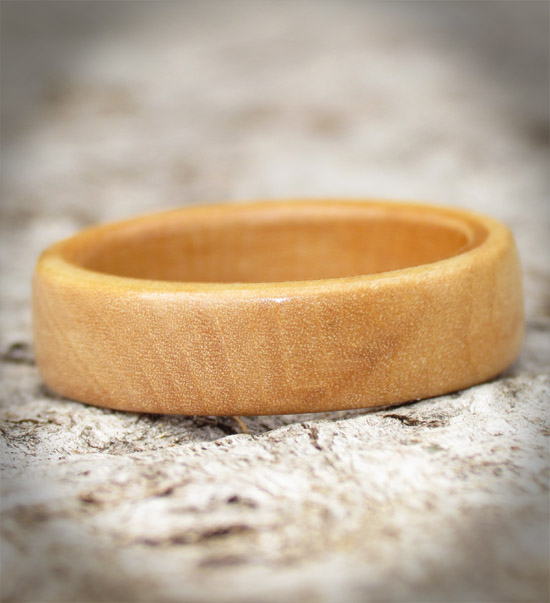 May has proved to be one our busiest months to date, and it seems as though wooden rings are becoming ever more popular as word spreads, offering a fantastic alternative to conventional metal rings.
Increasingly we have received orders from customers with allergies to metal, as well as electricians (!) and those realising the possiblities that beautiful wooden rings can offer.
This week we have introduced our elegant, yet simple wooden ring made from locally sourced Silver Birch - a naturally golden wood. This ring can be found in the Eco Rings section of our website.
Our Sand Inlay rings in the Inlays and Gemstones section of our website are proving to be one of the most popular choices. Please remember that you can choose to inlay your own sand from your favourite beach into many of our wooden rings - please enquire with details of your desired wooden ring and we will be pleased to help.