The Wood Hut
Handcrafted Wooden Rings



5th wedding anniversary gift ideas
If you are looking for a 5th wedding anniversary gift we have some beautiful wooden rings to suit this special occasion
Wooden rings and wooden jewellery are really trendy just now and lend themselves beautifully to a 5th wedding anniversary. Our rings are incredibly comfortable to wear, warm to touch and really eye catching, once you have worn one you'll be hooked.
All the designs are unisex and we can work closely with you in preparation for your 5th wedding anniversary, ensuring that you find the perfect style and size to suit your partner. If you are unsure of your ring size we are here to offer advice and methods of obtaining a ring size even if your anniversary gift is to be a surprise.
Each wooden ring is individually handcrafted with love and incredible attention to detail. The rings come complete with a stylish presentation box as standard or you can order one of our handcrafted wooden Oak Heart boxes which can be personalised with your anniversary date.
A lovely way to celebrate your special occasion and a great way to connect with nature through our woodcraft.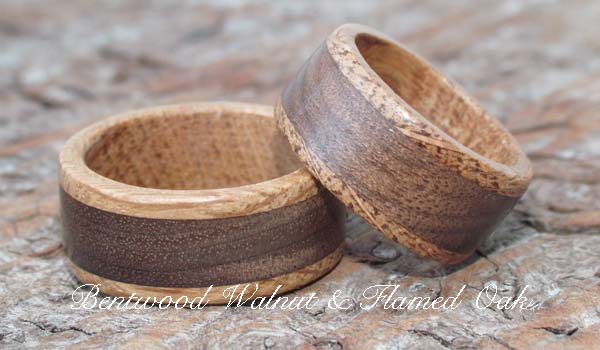 If you love wood why not wear it